Comments Off
By webdev on December 24th, 2011
About Us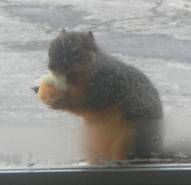 Kim's Kake Kreations are baked with fresh ingredients which include :
* whole eggs, milk, real butter and pure vanilla and almond extracts!
Everything that we sell is baked on site in our kitchen.
All of our  frostings are homemade with fresh butter and pure vanilla.
We offer a variety of frostings including:
* White buttercream, Rolled Fondant, Cream Cheese, Chocolate Buttercream, Chocolate Ganache and Dairy-free Whipped Topping.
We also offer flavorings, i.e, rum, maple, etc. that you can request in your icings.
At Kim's Kake Kreations, we make much more than just cakes.
Thank you for considering us as your source for customized cake solutions.
Please allow us to give you that extra special touch with a Kustom Kake by Kim!
To contact us:
Phone: 317-509-6285
5452 Madison Avenue
Indianapolis, In   46227
E-mail: Kim@kimskakekreations.com